In addition to supporting the community through established programs, the Foundation also helps in individual cases when the need arises.
In 1995 the Foundation stepped in to help a bereaved family, and a shocked community when a Grandmother and five children (ages 13,11,6,3, and 9 months) were killed in a house fire in Hawaiian Gardens when an overloaded extension cord ignited their home. The Foundation paid the family's burial expenses and sponsored a program, which provided free smoke detectors to others in the community in the hope of preventing similar tragedies in the future.
In October 2002, Chris Connell, a Hawaiian Gardens resident and Moskowitz Foundation scholarship award winner died tragically and unexpectedly while attending classes at Cerritos College. The Foundation assisted his bereaved grandmother, Mrs. Gertrude Pearce, and helped bring closure to the family by paying his burial expenses.
" I'm 79 years old and believe me it's nice to know someone in our community is there to help us when all else fails." - Mrs. Gertrude Pearce
Tsunami Disaster 2004:

The Moskowitz Foundation quickly provided a donation of $25,000 to help the survivors suffering from the massive ocean-floor earthquake and tsunami that struck Asia killing more than 100,000 people in six different countries.
Hurricane Katrina August 2005:

The Gulf Coast of the United States was ravaged by the fury of Hurricane Katrina. Damage to entire cities was catastrophic, making it necessary for citizens to flee for their lives without any assurance of food, clothing, safe shelters and jobs.

The Irving I. Moskowitz Foundation immediately donated $100,000.00 to the American Red Cross to help alleviate the pain and suffering of people who are in need due to Hurricane Katrina.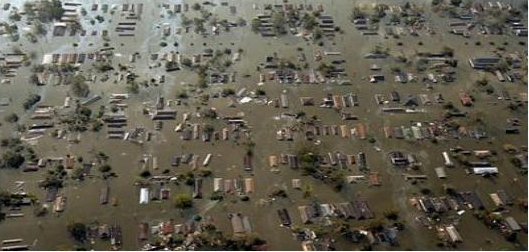 Concerns of Police Survivors: The Southern California Chapter of C.O.P.S received a $5,000 donation from "The Irving I. Moskowitz Foundation" in front of the Lakewood Station's Memorial Wall. Most recently, the station has had two of their assigned deputies killed in the line of duty.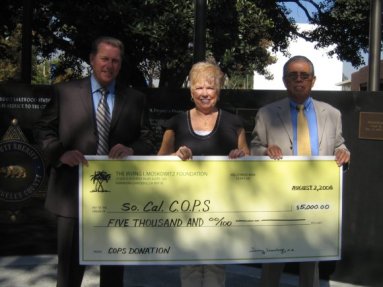 Pictured (from L to R) is Captain David Fender (Lakewood Station Commander), Mary Huffman (Southern California Chapter President), and Sal Flores (representative from The Irving I. Moskowitz Foundation).
Mary Huffman stated: "The donation given by the Moskowitz Foundation was a great financial boost in helping to get Survivors lives back together."
Intrepid Fallen Heroes Fund:

In 2007 The Moskowitz Foundation provided a generous donation of $100,000.00 to the Intrepid Fallen Heroes Fund to assist in the completion of a world-class state-of-the-art physical rehabilitation facility for wounded heroes who have served in the military.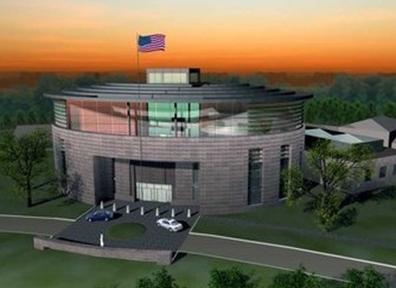 Search Dog Foundation: In May, 2007, The Moskowitz Foundation provided a generous donation of $60,000 to the Search Dog Foundation. The Mission of the Search Dog Foundation is to produce the most highly trained canine disaster search teams in the nation to find people buried alive in the wreckage of natural disasters and terrorist attacks. In 2006 Canine Search Teams responded to 11 disasters, including hurricane, tornado, flood, building collapses and missing person searches.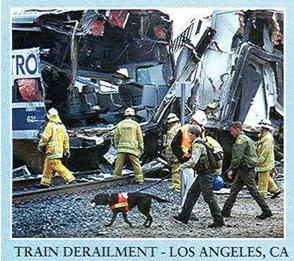 Community's Child:

The Moskowitz Foundation is delighted to be a supporter of Community's Child, which helps homeless mothers and children. Community's Child supplies shelter and essential medical care to these women and children at risk. With the help of the Moskowitz Foundation's donation, a building to provide temporary shelter them.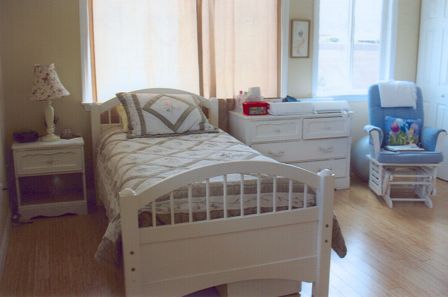 EFRAT: Everyday more than 150 babies in Israel are denied life. Their lives are ended, before birth, mostly due to financial difficulties.
EFRAT believes that children are a source of joy and blessing. Children are our future. NO child should be denied the right to exist because of economic reasons. No parent should be denied the pleasure of raising a child because of financial difficulties. In order to save these unborn babies, EFRAT provides their parents financial assistance, including; a brand-new crib, stroller, and baby bath directly to the new mother's home, along with the EFRAT baby kit, which includes a baby blanket, sheets, clothing, bibs, bottles, pacifiers and even a tiny comb and brush set.
The Irving I Moskowitz Foundation gladly helps support EFRAT.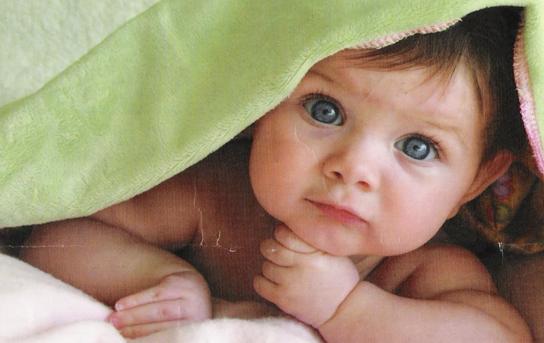 The ARC of Southeast Los Angeles County:The vision of ARC is that every individual and family affected by an intellectual disability has access to the information, advocacy, and skills they need to participate as active members of our community. They work to ensure that people with intellectual and developmental disabilities and their families have the support they need to live an ordinary, decent American life. The Irving Moskowitz Foundation is pleased to help this important cause.

American Red Cross Honors Moskowitz Foundation: The Irving Moskowitz Foundation was recognized Sept. 30, 2009 by the American Red Cross for its generosity in providing large donations in times of local, national and international disasters such as the 9-11 attacks, the 2005 massive fires in California, Hurricane Katrina and the hurricane of Haiti, the China disasters of 2008 and more.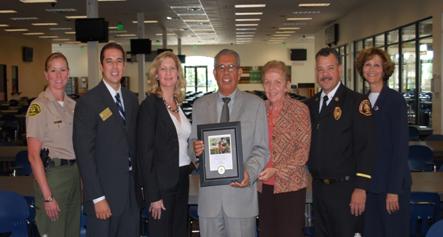 Haiti Earthquake 2010: Within 24 hours after Haiti was devastated by a 7.0 - magnitude earthquake, the Irving Moskowitz Foundation immediately proceeded to send its contributions to the organizations of Doctors without Borders, The Salvation Army, The American Red Cross, and American Jewish World Service, Inc. in order to provide funds and relief to the shattered nation.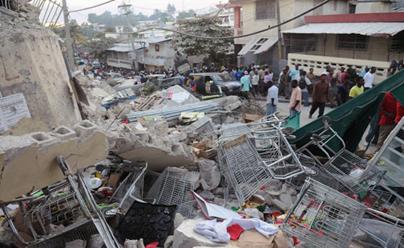 Earthquake in Japan 2011: On March 11, 2011 a 9.0 magnitude earthquake struck Japan triggering a tsunami wave of up to 10 meters which engulfed large parts of north-eastern Japan, damaging the Fukushima nuclear plant threatening a nuclear catastrophe. The Moskowitz Foundation immediately submitted a charitable contribution of $100,000.00 to the American Red Cross in hopes of bringing some relief to the devastated country.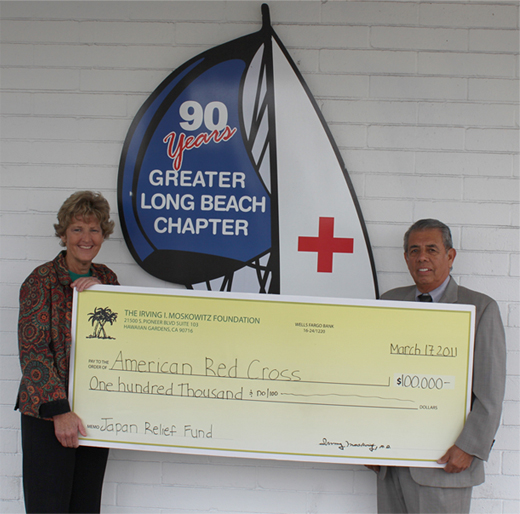 Guide Dog Foundation: Is an independence and mobility service for people who are blind, visually impaired, or with other disabilities. Guide and service dogs help people move about safely and confidently enabling them to reclaim their independence.

The Moskowitz Foundation is delighted to be a supporter of this wonderful organization that is so vital for all people with disabilities.
HURRICANE SANDY OCTOBER 2012: The Irving I. Moskowitz Foundation immediately sent a check for $100,000 to The Mayors Fund to Advocate New York City to help the many people who suffered huge losses.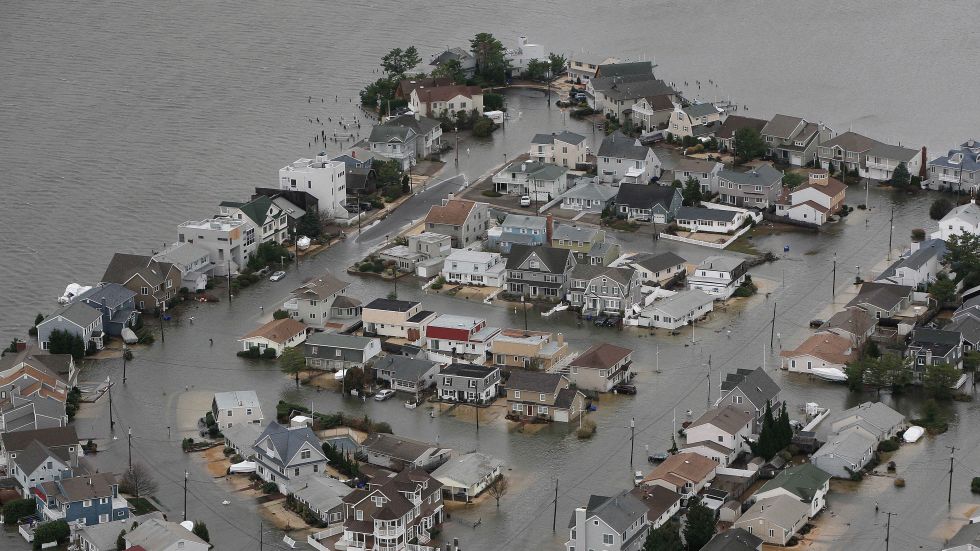 Mile Wide Tornado: Oklahoma Disaster:
On May 20, 2013, a powerful tornado struck Moore, Oklahoma, causing widespread destruction including 51 deaths, 10 of which were children from a nearby Elementary School. The Tornado was 1.3 miles wide, and winds ranged from 200 – 210 mph, making the storm an EF5 category.
About 2,400 homes were damaged, and more than 10,000 people were directly impacted by the Tornado. The destruction was estimated to be ( billion in damages. The Irving Moskowitz Foundation upon hearing of the tragedy, provided a charitable contribution of (00,000.00 to the American Red Cross in hopes of bringing as much relief as possible to the people of Oklahoma.